At Marlboro Swimming Pool and Supply, Inc, we carry a full line of quality products and equipment to keep your pool looking and running great! The following featured products are just a small sampling of our inventory.

Featuring SunGuard Chemicals
Chemicals to keep your water clean and clear, and your equipment performing at its best
Featuring SunGuard, Baquacil, Sea Klear, Natural Chemistry and United Chemical
Sanitizers: Chlorine Granular, Chlorine Tablets (1 inch and 3 inch), and Chlorine Sticks
Oxidizers: Di-Chlor Shock, EZ Shock, No Chlor Crystals, and Liquid Chlorine.
Balancers: Chlorine Stabilizer, PH Increaser, PH Decreaser, Calcium Hardness, and Alkalinity Increaser.
Algaecides: Algaecide (60% and 50% concentrated), Swamp Treat, Pink Treat, Yellow Treat and Green Treat.
Specialty: Phosphate Remover, Stain and Scale Control, Super Clarifier, Metal-out, Floc-out, Tile and Vinyl Cleaner, and Filter Cleaner.
Bulk Bags: D.E. Filter Powder (25 lbs), Sand (50Lbs), Pool Salt (40lbs),and Zeolite (25lbs).
Top-quality Equipment for Low-Maintenance Enjoyment of Your Pool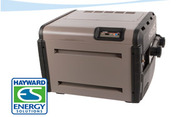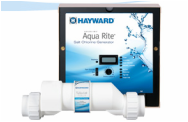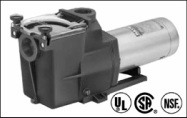 Featuring: Hayward, Pentair, Inter-Fab and SR Smith Pool Products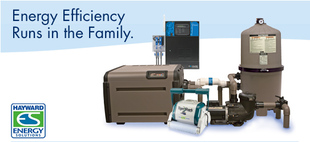 Filters: Cartridge, DE and Sand
Pumps: Single and Variant Speed
Motors: Single and multi-speed, 1-3 Horsepower, threaded, key shaft, and square-flanged
Salt Chlorine Generators: Up to 40,000 galllon and 20,000 gallon pools
Heaters and Heat pumps: Electronic and millivolt
Maintenance Equipment: Vacuum Heads, Hoses, Poles, Vinyl and And Stainless Steel Brushes, Hand Skimmers, Leaf Rakes, Therometers, Test Kits and Test Strips
Misc: Lights, Diving Boards, Sliding Boards, Ladders, and plumbing fittings
Automatic Pool Cleaners
Featuring: Polaris, Dolphin, Kreepy Krauly, Pentair, and Hayward
Robotic Cleaners
Suction Based Cleaners
Pressure Based Cleaners

*Through July 1st, ask us about special manufacturer rebates of $100 - $150 on select Polaris products


Toys, Inflatables, Games and Other Accessories
Games: Volleyball, Basketball, Golf, Badminton, Paddle Pong, and Diving
Floats: Lounges, Chairs, Baby Floaters, Water Tubes, Water Wheels, and Aqua Rockers
Accessories: Fountains,Pool Signs, Arm Floats, Ear Plugs, Nose Clips, Swim Caps, Snorkels, Masks, Fins and Goggles
Featuring: GAME, Pool Master, Swimline and Ocean Blue